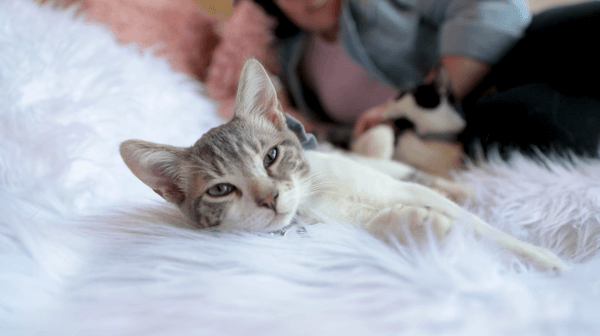 The Kitten Diaries
Our founder, Kanchan, answers your questions! #FounderFriday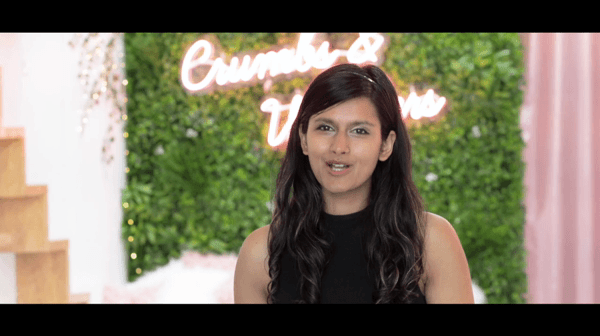 This month, I celebrated my 29th birthday and received an overwhelming amount of love and support from you all. THANK YOU!!!! I also received some great questions about entrepreneurship, cat cafes, and myself, which I'm going to be answering in this newsletter!
1. What inspired you to start your business and what was the best resource for getting started?
I've always been fascinated by entrepreneurship, and I dreamed of being a social entrepreneur ever since I learned about what that meant - the idea of making my community a better place through my business was just so amazing!

To get started, I highly recommend looking up Tim Ferriss' resources on entrepreneurship - his books, blog, and podcast are honestly a huge part of the reason why I've been able to successfully build and grow a business.

2. What's in store for the future of CW?
Ahhhhh!!!! So many amazing things!!!! Ok so I can't say too much yet officially, but we're opening one, maybe two, new locations next year. We will also be launching subscriptions and memberships, which is something many of you have been asking us for a long time!

3. Advice for up-and-coming entrepreneurs?
YES!! I have so much advice, but I'll narrow it down to my top five. 1. Believe in yourself 2. Get a great lawyer, a great accountant, and a great therapist. 3. Build a great team - DON'T TRY TO DO EVERYTHING YOURSELF (I learned this the really hard way). 4) Make your product/service amazing and memorable 5) Find a mentor, and if you don't have the budget for that, follow and study successful startup founders + business coaches.

4. What do you do for fun?
What's "fun"?!?! Hahahah just kidding. I love writing poetry - I'm actually hoping to publish my poems next year! I also love doing yoga, playing guitar, wearing glittery outfits, hugging every animal I find, dancing to music in my living room, and talking to my cat.
5. I want to start a dog restaurant, how can I make this a reality?
Dude. I seriously know nothing about dogs or restaurants. So......... *stares at you blankly*

6. What type of cat are you?
Wow this question is amazing. I'm a super fluffy, shy, snuggly, talkative, white rag doll.

7. Under what kind of juridic name did you write the cat cafe? ( a restaurant, pet shop, or related)
So this is actually different in every city, and it differs based on zoning and the operational model as well. Our lawyers and permit contractors usually figure this out with city officials. Honestly, none of the juridic names really fit the business because it's really unique, and officials just find whatever makes most sense to them.

8. What was the hardest part of opening a cat cafe?
I don't think I can pick one! Opening a cat cafe is a pretty challenging project. It was pretty hard to figure out the legal aspects of the business (permits & licenses), to get the initial funding, to put the right accounting and tax systems in place, and to find a landlord who was willing to rent to an unproven business model + a concept that involved housing so many animals + a 24 year old girl with no proven track record.

It was also really hard to have conservative Indian parents who were devastated that their daughter was opening a "cat restaurant" instead of being an engineer or a doctor...or getting married haha. Good times.